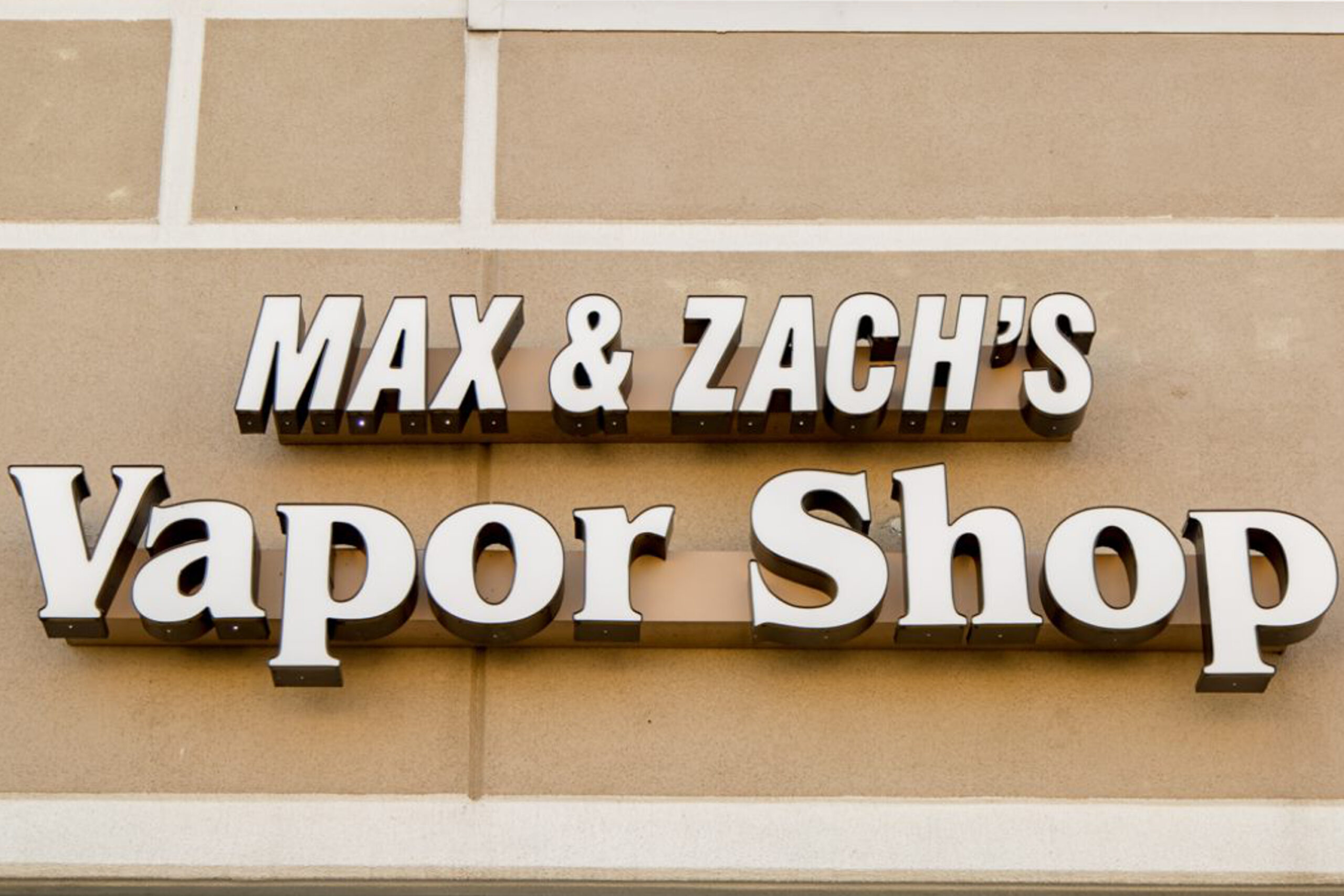 Update COVID-19 July 7th 2020 - Mask Order
As the statistics, numbers and information regarding COVID continue to develop, we continue to adapt. Currently, Harris county and the majority of Texas counties are enforcing a mask order. To comply and keep everyone's safety at the forefront of our concerns, we are requiring all customers who wish to enter our stores wear a mask. If you do not wish to wear a mask to come in to our stores, or are just not wanting to come in due to health concerns, we have installed an easy to use curbside pickup option. Please see bottom of page for information regarding how to utilize our curbside pickup options.
At Max & Zach's our only goal is to provide the public with a safe, supportive and informative environment to help guide you on your journey to a cigarette-free life.
Cigarettes kill more than 480,000 people in the US alone every year. Yes, 2020 has been "bat shit" crazy (pun intended), but at Max & Zach's we haven't lost sight of our goal. It always has been, and always will be our mission to help you get away from smoking cigarettes.
We thank you all for your continued loyalty and support during these tough times.
Best wishes from all of us,
The Max & Zach's Team.
Read on for information on how to place an order for curbside pickup.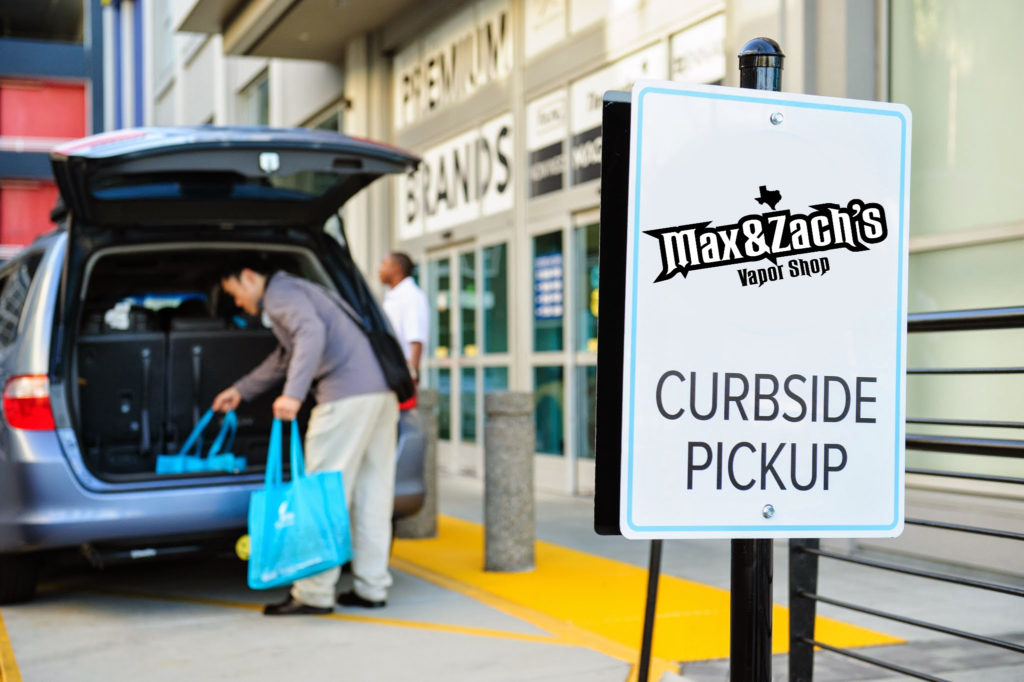 Curbside service - Now available to all
Even though our doors are open, our curbside pickup service is still available to everyone, not just parents with small children.
Please call the store ahead of time and place your order over the phone with staff members. Our staff will have your order ready for you to pickup and pay for when you arrive. Please try and call ahead at least 30 minutes in advance.
NOTE - Must have valid ID to prove age.
Each store telephone number is listed below. If we don't pickup the first time, please wait 5 minutes and call again.
Baytown (Next to Target) - (832) 926-4687
Baytown (I-10 & Garth) - (832) 572-7845
Crosby - (281) 462-7077
Mont Belvieu - (832) 307-7139
Liberty - (936) 641-9327
To reach our main office line for help with curbside pickup or ordering online, please call - (281) 462-4939
As always, Max & Zach's Vapor Shops remain committed to providing you with an alternative to smoking cigarettes throughout the good and the bad times.
Alternatively, you can go HERE to order online for pickup at any Max & Zach's location, or for USPS delivery.
We can't wait to see you all again!