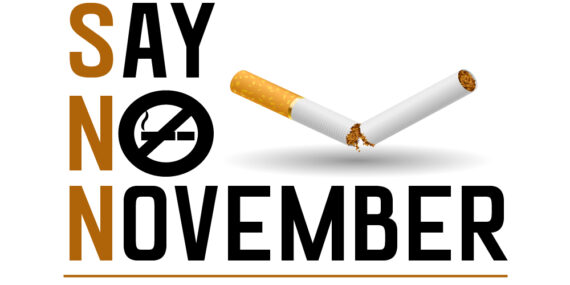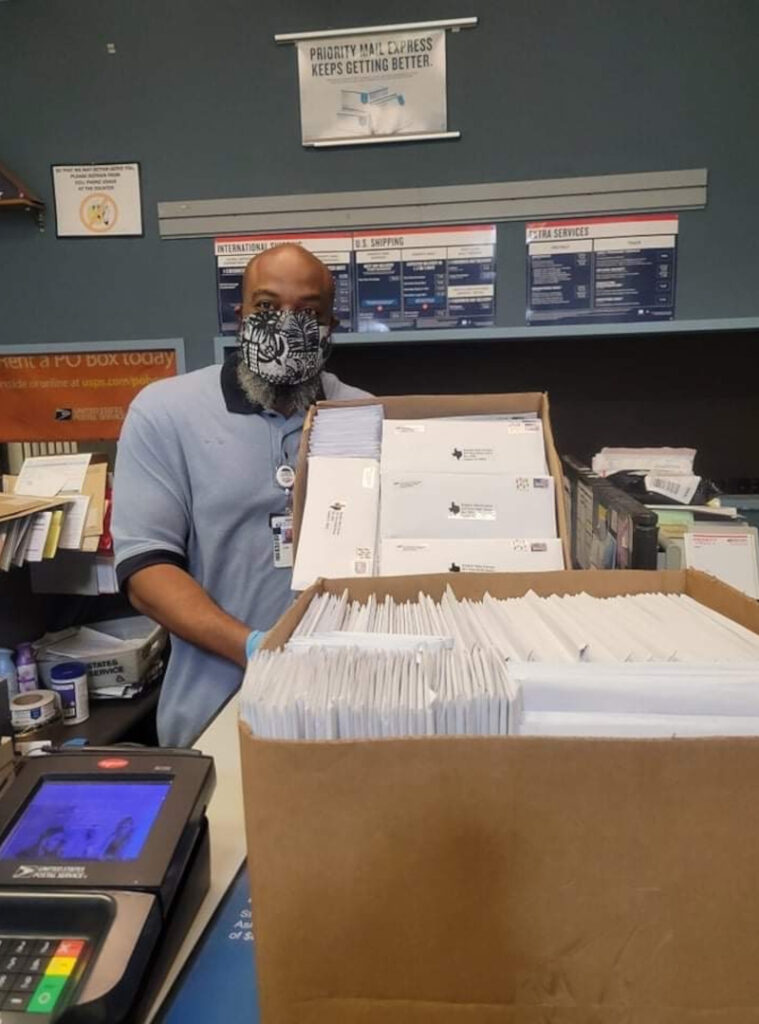 Use the buttons below to navigate our Say No November page.
What is Say No November?
SNN is a campaign we run every year to celebrate your success in putting down cigarettes and helping others do the same. It's also a time where we focus on bringing awareness to how vaping saves lives. Every year, the Vapor Industry is hit with something that threatens the availability of these life saving products.
At Max and Zach's, we're all about helping people kick ash and stay smoke-free every day of the year, but we make it an extra big deal in November. This year, SNN is about saying 'no' to cigarettes, saying 'no' to the flavor ban, and saying 'no' to President Biden's tax.
Use the buttons above to navigate our SNN page to learn more about how we plan to accomplish these goals.
Our 3 Step Process
For starters, it's helpful to know that we've done our research and have found the perfect recipe for helping you stop smoking. Kicking a smoking habit can be an overwhelming thought, especially with how stressful these last couple of years have been for all of us. That's why we've made it as easy as 1-2-3.
To effectively help you stop smoking, we've trained all of our team members on our 3 step process. With this in mind, you can visit any of our locations to stop smoking and make the switch today.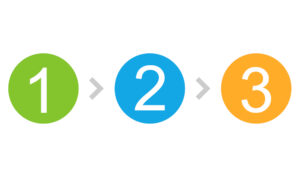 Step 1 - Finding the right nicotine strength.
This is without a doubt the most important part of our process. The nicotine strength is what will emulate the feel of a cigarette's throat catch that we call a 'throat hit'.
Step 2 - Finding the right flavor
Flavors play a crucial role in helping adults make the switch to vaping. You may want something familiar that tastes like a cigarette, or you may want to get away from any reminder of a cigarette and opt for a mystery fruit flavor instead. Whichever you decide you prefer, we've got it in stock.
Step 3 - Finding the perfect setup for you
You can get set up and on the road to a smoke-free life from anywhere between $30 to $200. Don't worry, we have Switcher Kit Deals that include everything you need to get started, including E-Liquid, for just $45. The high end, pricier devices are for experienced vapers who want something elegant and equipped with advanced technology.
We've hand selected two different bundle deals with kits that are perfect for someone who is trying to stop smoking.
Stop by and speak to a Vape Expert to go through our 3 step process today!
Switcher Kit Deals
We call it a "Switcher" kit instead of a "Starter" kit because these kits aren't just for those making the switch to vaping for the first time.
Maybe you're currently vaping, maybe this is your third try making the switch. Whatever your situation is, we know that these two kits are great for replacing cigarettes.
So whether you're just getting started on making the switch or you're already a seasoned vaper, check out our Switcher Kit Deals.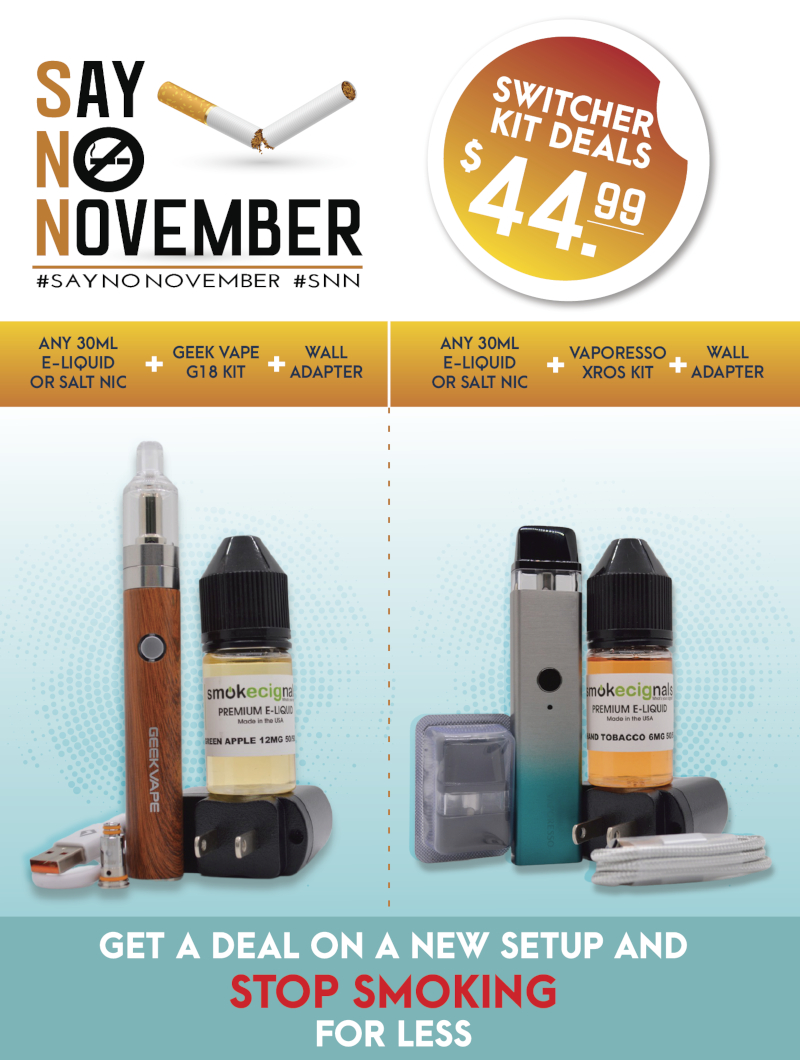 Crush Your Pack Program
Quitting smoking shouldn't be scary, it should be exciting and rewarding! If you're currently smoking cigarettes and you're ready to stop smoking, visit any of our 5 locations and crush your pack for bonus rewards.
The Bonus Rewards
When you crush your pack of cigarettes and get set up with a Switcher Kit, you'll earn double Five Star rewards points on your purchase.
You'll also receive a coupon card that you can redeem on your second visit for 10% off!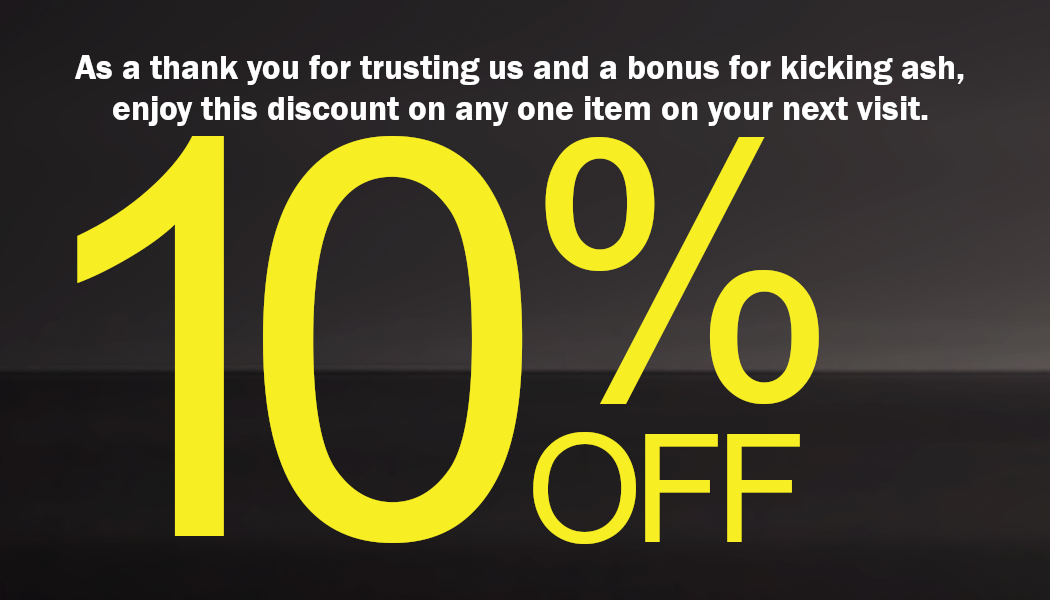 Referral Program
If we've helped you stay smoke-free and you have friends or family who could use some help doing the same, send them our way! We're trained and ready to help them stop smoking cigarettes. Plus, you'll get bonus rewards.
If you know someone who is struggling to stop smoking, grab a referral card from us next time you're in and give it to that friend. When that person comes in to make the switch, you will receive 50 Five Star points!
Political Outreach
As vapers, we're always fighting something that one governing body or another throws our way. At this very moment, we're fighting the FDA's "surprise switcheroo" during the PMTA process by sending as many letters to our local government representatives as possible.
Thanks to the help of our customers, we've sent 80 personal stories to 7 of our Texas government officials for a total of 560 letters!
Each Texas representative, Senator, and Gov. Abbott will receive 80 letters from 80 of our customers. In these letters, our customers were able to share their story about how vaping flavors helped them stop smoking cigarettes, and express their frustration with the FDA's handling of the PMTA process. We're seeking help from our Texas reps for a fair ruling from the FDA regarding flavored E-Liquid and the PMTA process.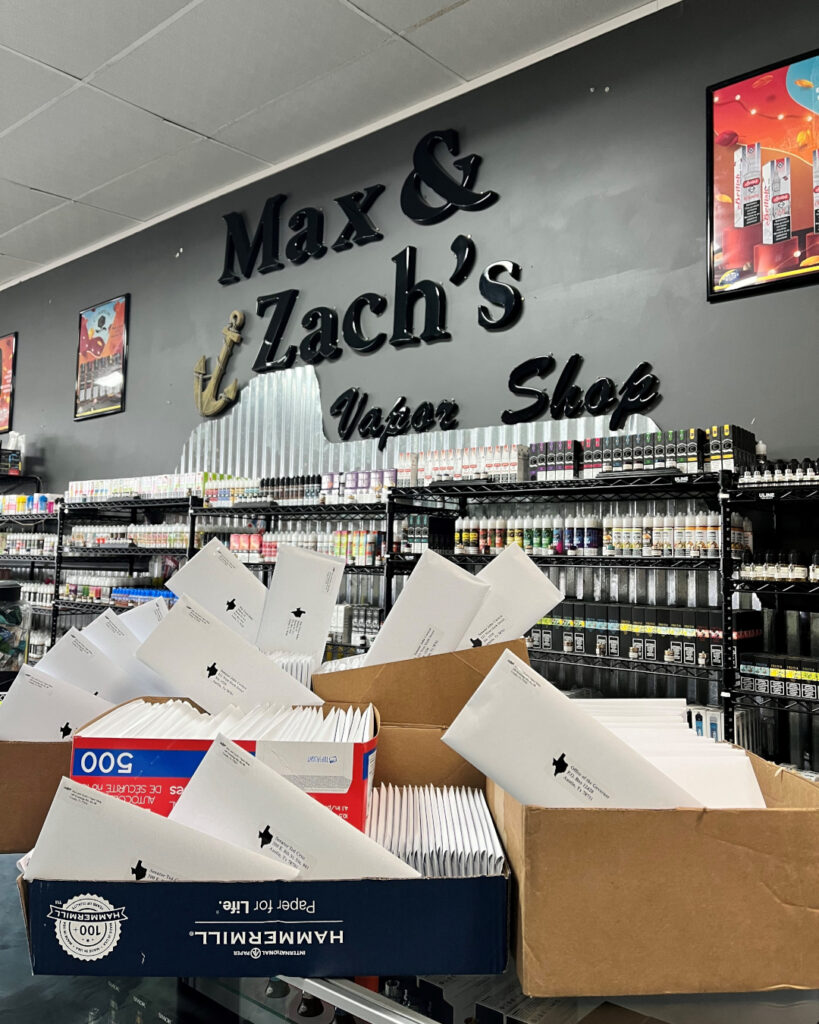 FDA Blanket Bans All Flavors
The Vapor Industry is made up of thousands of companies and businesses, most being small to medium sized companies, like ourselves.
Despite the Vapor Industry's complete cooperation with the PMTA process, a grueling application that was designed for large companies with teams of lawyers and scientists, the FDA changed the requirements for the PMTA process at the last minute and blanket denied all applications except for R. J. Reynolds Tobacco Company's Vuse products.
This essentially means that all flavors and products are banned aside from the company that manufactures harmful combustible cigarettes. Not to mention, Vuse is only available in tobacco or menthol flavors since pre-filled flavored pods were banned in 2020. On top of that, Vuse is made with Salt Nicotine with high concentrations like 50mg and no step down options past 18mg.
The FDA's ruling left only Big Tobacco at the top and crushed small businesses. The same small businesses that were passionate about eradicating cigarette and nicotine addiction. The same small businesses that created flavors you would enjoy to help you hate the taste, smell, and feel of cigarettes so that you'd never go back again. The same small businesses that were crushing Big Tobacco.
With all that said, fear not. The Vapor Industry is working hard to fight this and find new ways to keep flavors available. When the FDA slams the door shut, vapers make a window.
Click here to read about how one Texas company stood up for vaping and filed an appeal against the FDA and WON.
Want to stay informed about other calls to action and what's going on in the Industry? Sign up for our newsletter below.