What it takes to be a Vape Expert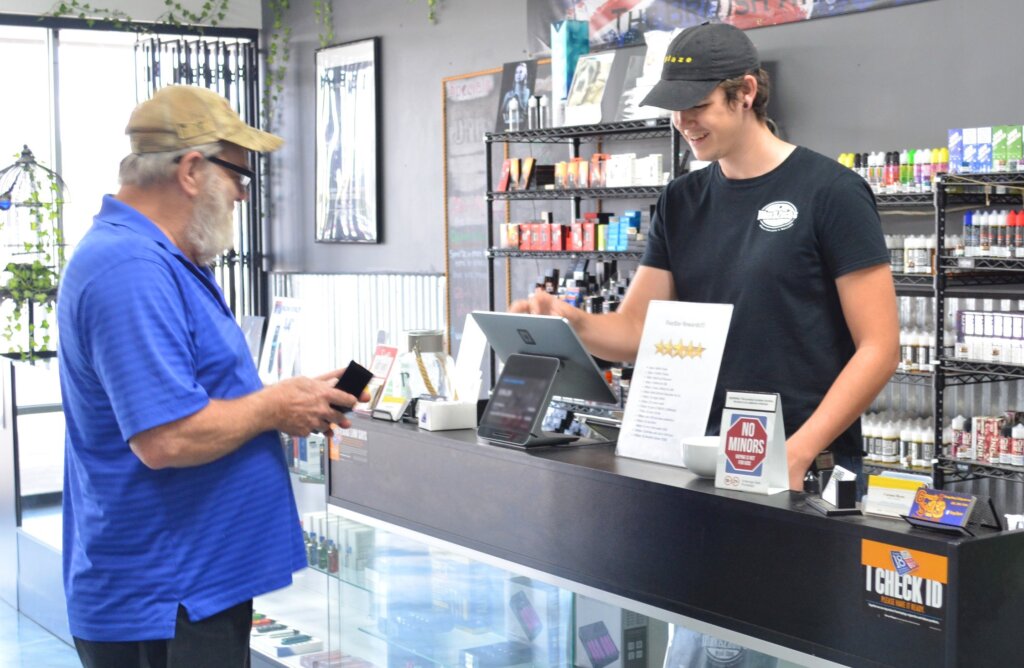 At Max and Zach's, we are all about kicking ash! Helping people stop smoking cigarettes and overcome a nicotine dependence is our passion. We are dedicated to offering a clean and safe environment where adult smokers can make the switch to vaping and leave cigarettes behind for good.
Working in a Vapor Shop may sound like a relaxing and easy job, but we work hard every day. From cleaning to learning about new products, we always stay busy to stay on top of our game as your local Vape Experts.
If you think you would make a great addition to our team, fill out a job application below!
Max and Zach's Vapor Shop considers applicants for all positions without regard to race, color, religion, creed, gender, national origin, age, disability, marital or veteran status, or any other legally protected status.