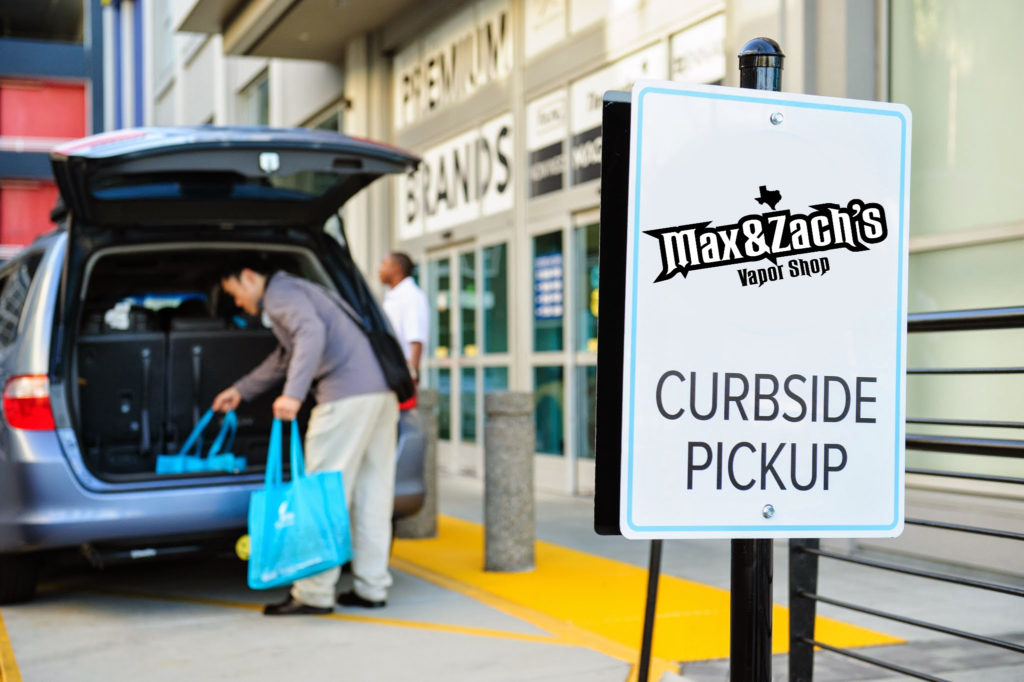 Curbside Service - available to all 21 and over
Our curbside pickup service is available to everyone, not just parents with small children.
To place an order over the phone:
Give your local Max and Zach's a call to place your order.
Please allow at least 15 minutes for our team to get your order together.
When you've arrived for pickup, give another call to let our team know that you've arrived to pick up an order. Our team will meet you at your vehicle with your order and payment processing.
Vape on and have a fantastic day!
NOTE - Must have valid ID to prove age.
Each location's phone number is listed below. If we don't pick up the first time, please wait 5 minutes and call again.
Galveston - (409) 974-4052

Baytown (Next to Target) - (832) 926-4687
Baytown (I-10 & Garth) - (832) 572-7845
Crosby - (281) 462-7077
Mont Belvieu - (832) 307-7139
Liberty - (936) 641-9327
For any questions or concerns, please call our main office at (281) 462-4939