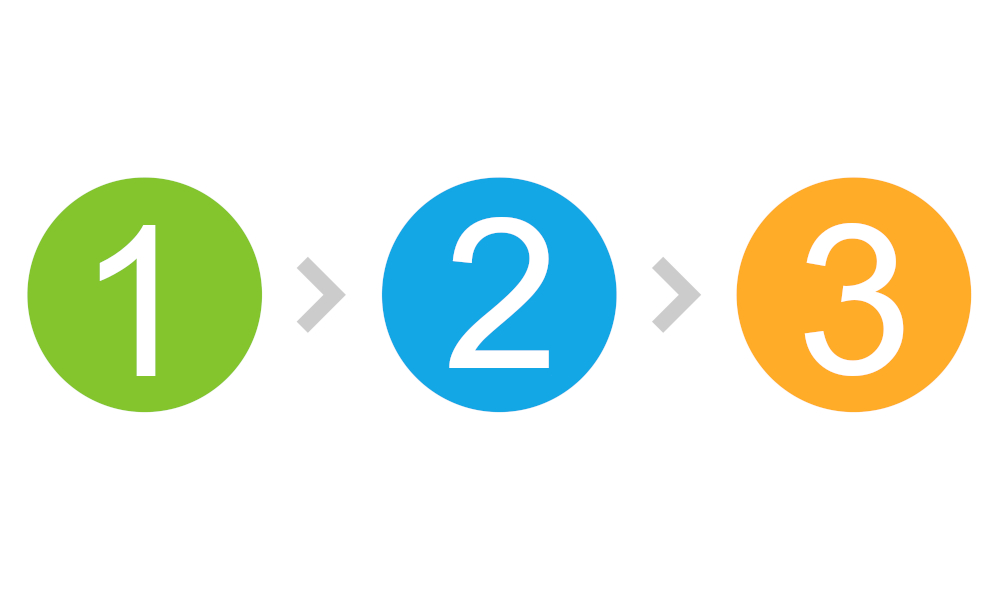 The stages to quit smoking - 3 easy steps
At Max and Zach's, we have a 3-step process to help you quit smoking cigarettes. In this process, we find you the right nicotine strength, flavor, and setup.
Above all, finding you the right nicotine strength is the most important part of our process. This is what will emulate the feel of a cigarette when you inhale and satisfy the nicotine cravings. After we find the right strength, we focus on the flavor. Whether you want a straight tobacco flavor or a fruit mix, we'll get you started with what you like best. Once we narrow down your E-Liquid, we find you the perfect setup and walk you through how to properly use your device.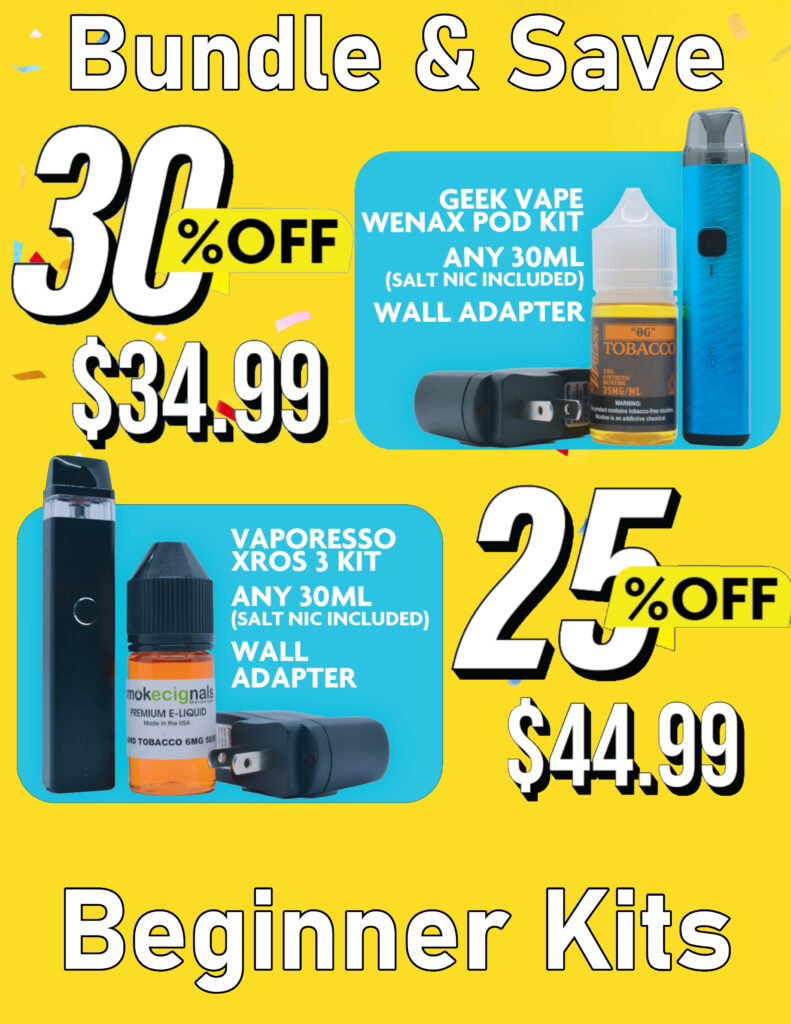 Switcher Kit Deals
We've hand picked these particular setups to help you make the switch from smoking to vaping. Over the years, the vapor industry has improved vape technology making it easier than ever to successfully stop smoking cigarettes. The XROS 3 Kit shines above the rest as the best all-in-one setup for any smoker making the switch.
This kit is very easy to use and emulates the draw of a cigarette. If you (or someone you know) have the goal to quit smoking cigarettes, stop by and speak to our Vape Experts to go through our 3-step process and get set up with a switcher kit.
Is it ever too late to quit smoking?
It's never too late to accomplish any goal you set for yourself, especially quitting smoking with the help of vaping. As ex-smokers ourselves, we understand the struggle of quitting. Cigarettes are toxic, cancer-causing, smelly, expensive things, yet letting them go can be so difficult. That's what's so great about vaping. The addictive part of a cigarette is the nicotine and hand-to-mouth habit. With vaping, you still get nicotine and the hand-to-mouth action, but none of the other toxic chemicals found in a cigarette and no combustion.
There are hundreds of chemicals in a single cigarette, but when lit, thousands more toxic chemicals are created just from lighting it up. Vaping eliminates the need for combustion by heating up E-Liquid which contains food grade materials such as propylene glycol, an ingredient that can be found in foods such as soft drinks and cake mix. As mentioned earlier, vaping E-Liquid allows you to drop down your nicotine strength over time. Not only can you stop smoking with vaping, but you can stop vaping with vaping.

Can I have one cigarette while working on quitting smoking?
Work at your own pace with your goal. If that means cutting down from one pack a day to half a pack, that's a huge accomplishment! Everyone's journey is different, so don't compare your progress to someone else's. When you first make the switch, we suggest having one pack of cigarettes around as a safety net. We urge you to give vaping a real shot and vape when you feel the craving for nicotine but having that pack around can make all the difference, even if you don't open it.
Eventually, you won't even enjoy the taste, smell, or feel of a cigarette. That's when you'll know that you have officially and successfully quit smoking.
Why Vuse doesn't help you reach your goals
Vuse is a popular e-cigarette owned by R.J. Reynolds Tobacco Company (the makers of Camel cigarettes) and it's available in almost every convenience store. It's simple to use, it's a cheap investment, but can it help you quit smoking and reach your goals? Not really. Vuse is a closed pod system which means that it's pre-filled with E-Liquid. The FDA banned flavored E-Liquid in closed pods, so you only have two flavor options with Vuse: tobacco or menthol.
On top of that, Vuse pods contain salt nicotine which is a form of E-Liquid that offers a high concentration with a smooth inhale. The pods are labeled as 2.4% or 5% nicotine which equates to 24mg and 50mg. There are no other step-down options beyond 18mg which makes it very difficult to drop down your nicotine strength low enough to quit.
Additionally, the long run cost of vaping with Vuse is much higher than the cost of a refillable device.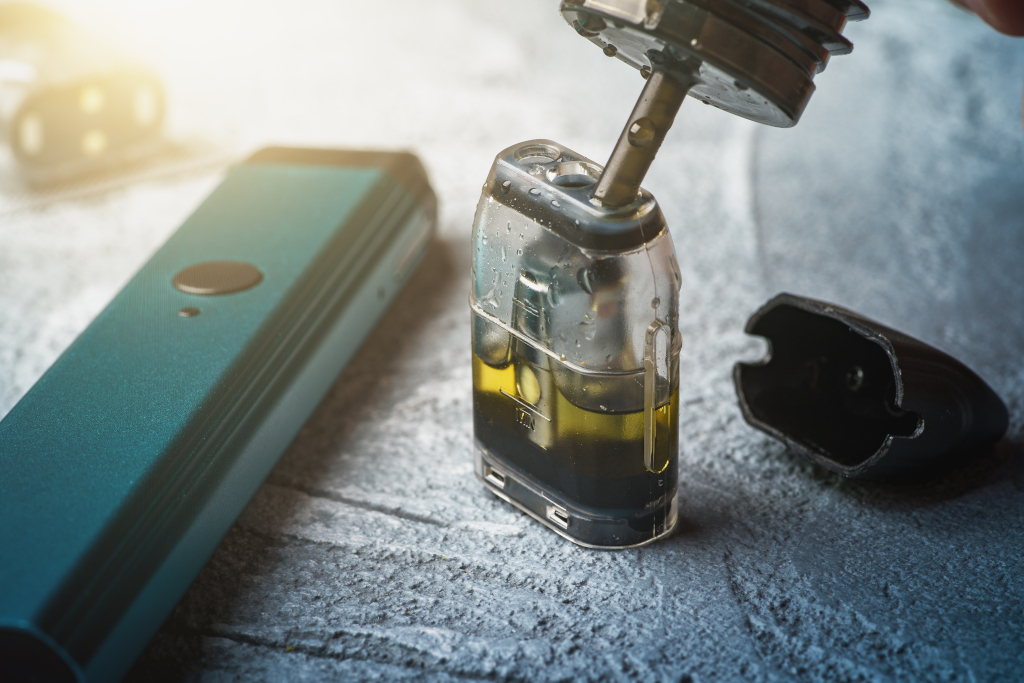 With refillable devices, you have a wide range of flavor options available (salt nicotine included), and the long run cost is much lower. If your goal is to drop down your nicotine intake and overcome nicotine dependence, speak to the Vape Experts at Max and Zach's for advice.
We're your local Vape Experts
We've helped thousands of people quit smoking and crush their goals, and we're ready to help you do the same. We pride ourselves on our excellent customer service and knowledge about vaping and the industry. It's important to know what's going on with our industry, how to operate vape devices, and how to help people quit smoking. That's why we train regularly and fight to keep vaping available and affordable. Stop by to stop smoking and get bonus rewards!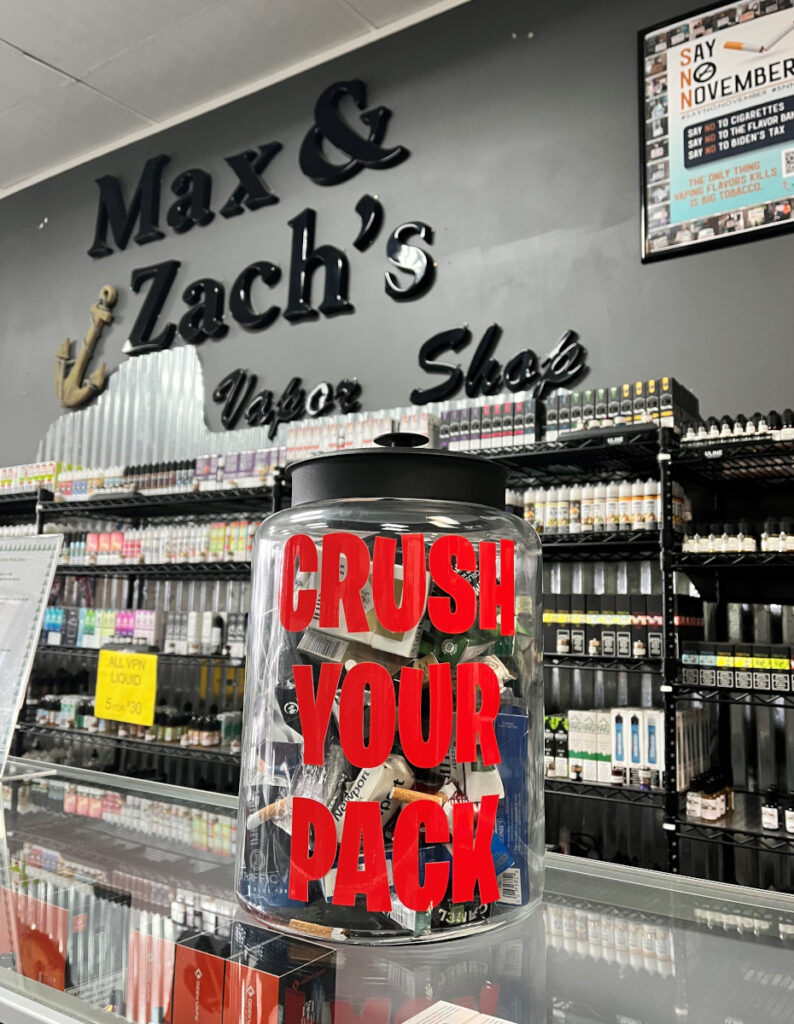 When you come in to quit smoking and get all set up, you'll earn 2X the bonus reward points on your purchase and a 10% discount on your next visit just by crushing your pack of cigarettes. (Don't worry, it can be an empty pack)
Come see us at any of our locations and quit smoking today. You can do it! We're here for you every step of the way.